BECAUSE YOU GAVE…more than 500 people came to faith in Jesus during Resounding Hope's evangelism and solar radio/audio Bible distribution in 2018, including several family members of a local witch doctor (pictured here).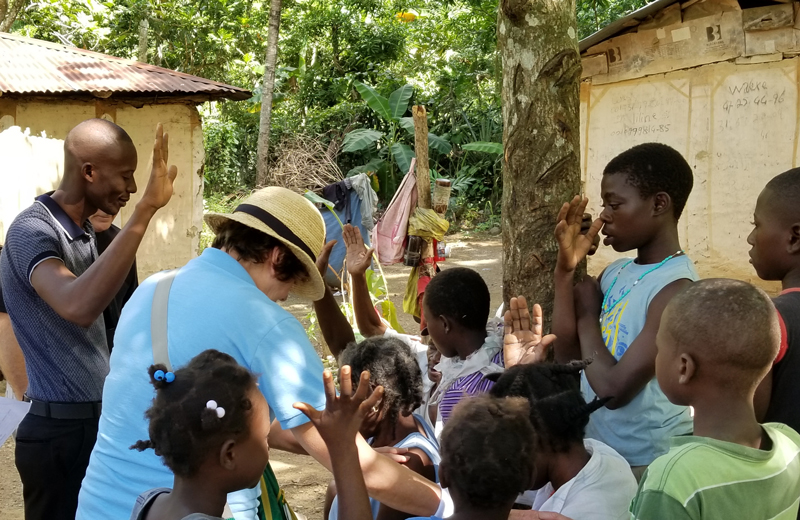 Your sponsorship of Resounding Hope solar radios, your prayers, and ministry from short-term mission teams helped reach families living in areas of deep poverty, without reliable electricity, where many people can't read and Vodou keeps them trapped in fear.
Thank you for sending hope across Haiti through little radios!
Resounding Hope is an outreach ministry of 4VEH, The Evangelistic Voice of Haiti, in partnership with solar radio provider Galcom International. Since 2012:
77,000 people heard the Gospel and been connected with a local church.
11,500 people made decisions for Christ on the day of outreach (many more come to faith over time as they hear the Gospel every day).
16,000 radios distributed, now reaching about 96,000 people daily.
50 churches across northern Haiti have been trained in evangelism.
4 new church plants nurtured through daily Christian broadcasting and the audio Bible in Haitian Creole on solar radios.
GOAL: 160,000 radios to reach one million people
Sponsor a radio today!