History of Resounding Hope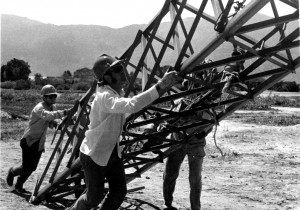 Radio 4VEH transmitted its first radio program on 2 June 1950, after missionary Brother G.T. Bustin was obedient to God's call to begin a radio station and call it 'La Voix Evangélique d'Haïti'  – 4VEH (The Evangelistic Voice of Haiti).
Since then, Radio 4VEH has become a lifeline for listeners in urban and rural areas, serving as a trusted source of daily inspiration from God's Word, with worship, prayer and praise, news, community messages and announcements, health, farming and educational lessons and more.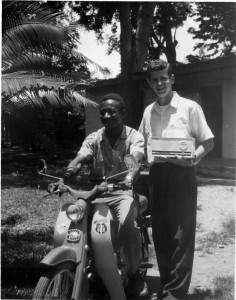 During the 1960's, when few people had radio receivers to listen, Radio 4VEH engineers built and distributed fix-tuned radios in key community locations so that people could listen together to the radio, but these bulky radios needed batteries replaced frequently, which people could not afford.
Since 1996, we've been giving out solar-powered radios as part of face-to-face evangelism and outreach. More than 60,000 solar radios given out during the Operation Saturation initiative helped bring the Gospel to unreached areas, led many people to Christ, discipled believers toward spiritual maturity, planted churches that have multiplied, and transformed whole communities.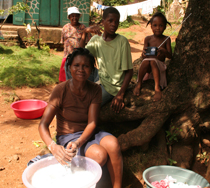 But many more radios are needed. The goal of Resounding Hope is to deliver 160,000 solar radios and impact one million people with the Good News of Jesus Christ through daily broadcasting. Sponsor a radio today so a family in Haiti will hear the hope of Christ for years to come.