Printable Honor Cards
Honor a loved one by making a gift of Resounding Hope in their honor. 
After making your donation, return to this page to print an Honor card and let your loved ones know of the Resounding Hope gift you've made in their honor.
Follow these simple instructions to print your own Honor cards on your printer. Use the folding instructions below to fold card. Then add your own message and your card is ready to go in an envelope and in the mail to your loved one!
 Christmas Honor Card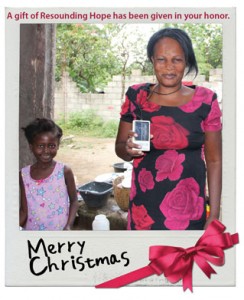 Click on card image to open PDF and print.
Inside Message reads:
A gift of Resounding Hope has been given in your honor.
With each Resounding Hope solar radio sponsored, a family in Haiti is connected with the daily broadcasting of Christian Radio 4VEH and with an audio New Testament in their heart language.
Each radio broadcasts:
life-saving information when disaster strikes.
farming and health advice to improve self-sufficiency.
Christian teaching, encouragement and music to share the hope of Christ every day.
Write Your Own Wishes
Click on card image to open PDF and print. Add your own wishes whatever the occasion!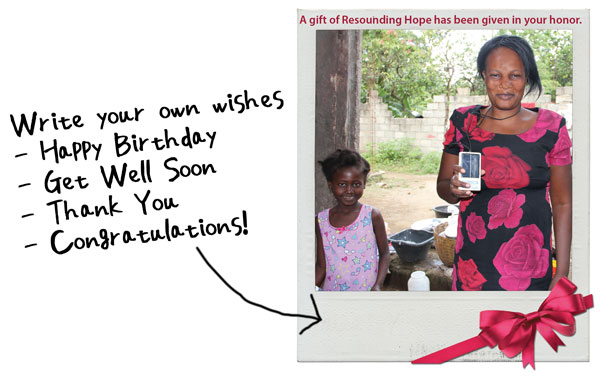 Folding instructions