Need a great photo for inspiration? A video for a church gathering? Use these items below to make a visual impact!
Children's Missions Project
Download the following resources for use with your Children's Ministry, Christian School or group. Order Coin Banks to collect funds.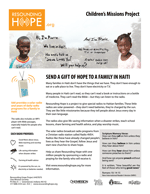 Handout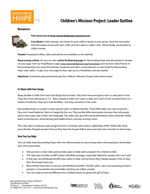 Leader Outline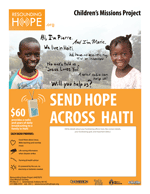 Poster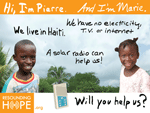 Visual to Project (Powerpoint image)
Photos
To download any of the Resounding Hope photos, please follow these steps:
Go to our Flickr account to see our photo collection.
Click on any photo icon to see larger version of photo.
Once page has loaded, right click on the photo and click on any of the links next to "View all sizes:".
On the download page, there will be a link to download this photo in various sizes.
Videos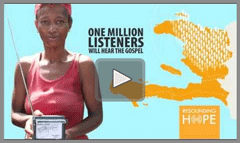 RESOUNDING HOPE VIDEO
[2:42]  65 MB  Download: .MOV
Right Click to Download MOV file then choose "Download Linked File As"
To view related videos, please follow these steps:
Go to our YouTube page to see our video collection.
Click on any video.
Click the "share" link under the video to grab the link to the video.