As we approached this man and his friend in a yard alongside the main road near Limonade in northern Haiti, he was getting ready to ride his bike, with gallons of fresh milk attached, to market. Though he needed to get on his way, he stayed to talk with our visiting team of missionaries.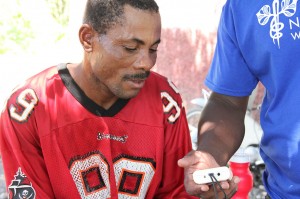 As our team asked if they could share the Gospel with him, and he began to respond to their questions, he shared openly and frankly, saying:
"My whole family are converted (followers of Jesus). But I just want to enjoy myself."
He said he can turn to God later, but not now. Not today.
Will you pray for this man, that God will speak to Him and soften his heart to the Savior?
Impact Report: 
We praise God for the lives changed that day in Dubout, as many people heard the Good News of Jesus, seeds of faith were planted, and solar radios were given to continue to minister to families through Radio 4VEH broadcasts and the audio New Testament in Haitian Creole.
In total:
11 people accepted Jesus as their Savior
10 people refused
38 people were contacted
25 radios were given out to households in this area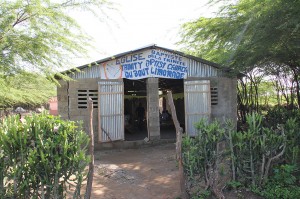 The pastor of the local church, Pastor Abraham, said:
"Please pray for these people who have made decisions for Christ today. Pray that their decision will become a reality in their lives.
"And pray for this area. It's full of darkness, but the church is fighting here."